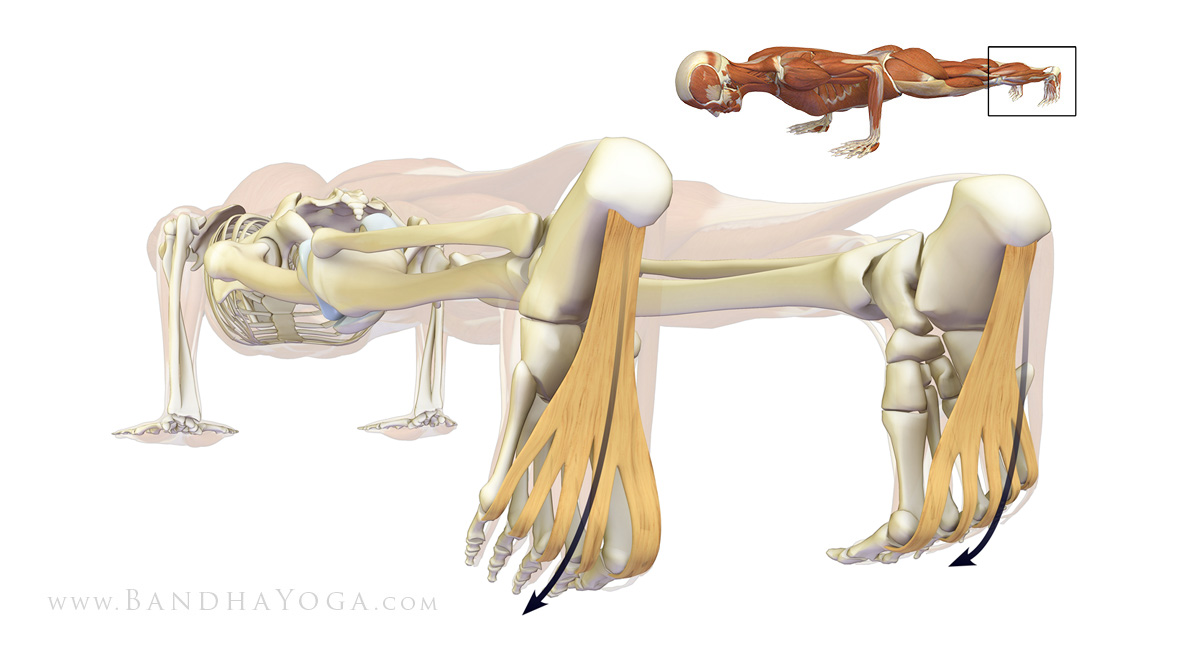 Overview
Foot pain affects nearly all people at one time or another. It can also lead to other musculoskeletal problems such as ankle, knee and back pain (Hill et al., 2008). This pain negatively affects one's quality of life and ability to enjoy workouts and/or maintain a regular program of exercise. One of the most common sources of foot pain is plantar fasciitis, a condition where the connective tissue on the underside of the foot becomes irritated and painful as a result of an injury, overuse or misuse. The plantar fascia is a system of connective tissue that runs from your heel to just behind your toes. During weightbearing activities, such as walking or running, your body weight is transferred onto your foot from your heel to your toes (which results in your toes moving away from your heel). This spreading out of the foot places tension on the plantar fascia because it connects those two parts. If the tension on this structure is too great or is not dispersed evenly, the plantar fascia can develop microtears and become irritated and painful, resulting in a condition called plantar fasciitis.
Causes
It is common to see patients with Plantar Fasciitis who have been wearing shoes that are too soft and flexible. The lack of support can be stressful on the heel for those patients who's feet aren't particularly stable. If these ill fitting shoes are worn for long enough, the stress will lead to Heel Pain as the inflammation of the fascia persists. Footwear assessment and advice will be essential in order to get on top of the Plantar Fasciitis. It may surprise some people to learn that high heeled shoes are not the cause of Plantar Fasciitis, although they can cause tight calf muscles. High arches can lead to Plantar Fasciitis. This is due to the lack of contact under the sole of the foot. Even sports shoes which appear to have good arch support inside are often too soft and not high enough to make contact with the arch of the foot. Hence, the plantar fascia is unsupported. This can lead to Heel pain and Plantar Fasciitis. Flat feet can lead to Plantar Fasciitis. Flat feet is caused by ligament laxity and leads to foot instability. Other structures such as muscles, tendons and fascia work harder to compensate for this instability. Heel pain or Plantar Fasciitis arises when the instability is too great for these other structures to cope with. The strain on the fascia is too severe and the inflammation sets in. Over stretching can lead to Plantar Fasciitis. Certain calf stretches put the foot into a position that creates a pulling sensation through the sole of the foot. This can cause Plantar Fasciitis which can cause pain in the arch of the foot as well as Heel Pain.
Symptoms
Symptoms of plantar fasciitis can occur suddenly or gradually. When they occur suddenly, there is usually intense heel pain on taking the first morning steps, known as first-step pain. This heel pain will often subside as you begin to walk around, but it may return in the late afternoon or evening. When symptoms occur gradually, a more long-lasting form of heel pain will cause you to shorten your stride while running or walking. You also may shift your weight toward the front of the foot, away from the heel.
Diagnosis
A physical exam performed in the office along with the diagnostic studies as an x-ray. An MRI may also be required to rule out a stress fracture, or a tear of the plantar fascia. These are conditions that do not normally respond to common plantar fasciitis treatment.
Non Surgical Treatment
Plantar fasciitis can be a difficult problem to treat, with no panacea available. Fortunately, most patients with this condition eventually have satisfactory outcomes with nonsurgical treatment. Therefore, management of patient expectations minimizes frustration for both the patient and the provider.
Surgical Treatment
Surgery is usually not needed for plantar fasciitis. About 95 out of 100 people who have plantar fasciitis are able to relieve heel pain without surgery. Your doctor may consider surgery if non-surgical treatment has not helped and heel pain is restricting your daily activities. Some doctors feel that you should try non-surgical treatment for at least 6 months before you consider surgery. The main types of surgery for plantar fasciitis are Plantar fascia release. This procedure involves cutting part of the plantar fascia ligament . This releases the tension on the ligament and relieves inflammation . Other procedures, such as removing a heel spur or stretching or loosening specific foot nerves. These surgeries are usually done in combination with plantar fascia release when there is lasting heel pain and another heel problem. Experts in the past thought that heel spurs caused plantar fasciitis. Now experts generally believe that heel spurs are the result, not the cause, of plantar fasciitis. Many people with large heel spurs never have heel pain or plantar fasciitis. So surgery to remove heel spurs is rarely done.
Prevention
Stretching the plantar fascia and the calf muscle area can help to prevent inflammation. Slowly increasing the amount or intensity of athletic activities by graded progression can also help to prevent injury. Recommended Stretches: Taking a lunge position with the injured foot behind and keeping your heels flat on the floor, lean into a wall and bend the knees. A stretch should be felt in the sole and in the Achilles tendon area. Hold the stretch for 20-30 seconds. Also try this stretch with the back leg straight.